Customer Case: Svenska Sjö
From Concept to Conversions - Svenska Sjö APSIS One onboarding journey
Svenska Sjö was founded in 1967, to provide insurance for boat clubs and boat owners at a time when the needs of the customers were not being fully met. Since then, Svenska Sjö has become one of the most trusted insurance providers for those who enjoy an active boating lifestyle. A new customer to APSIS One, joining in November 2020, they join hundreds of other brands who have also decided to elevate their digital marketing with APSIS One.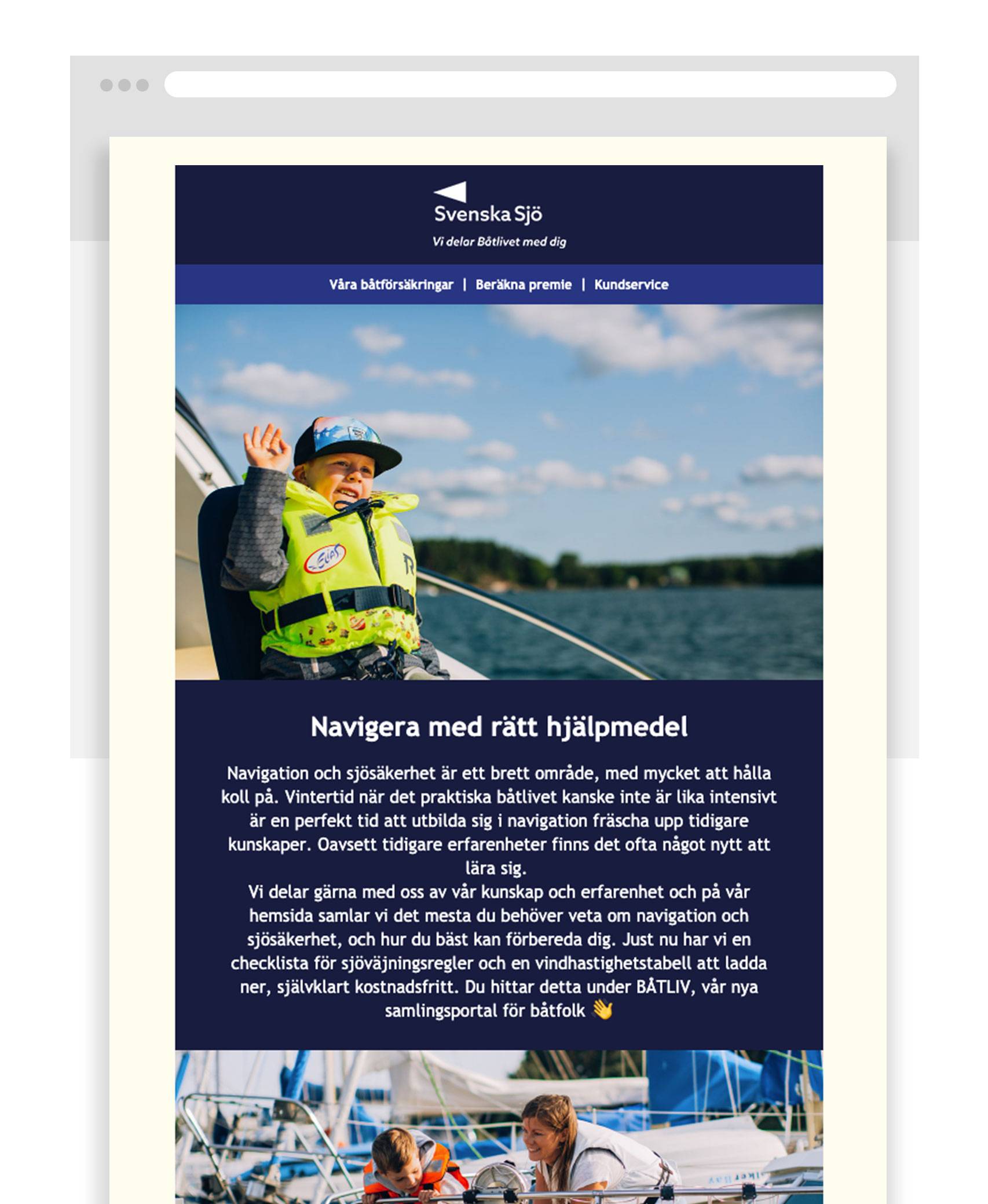 At the time of purchasing APSIS One,
Svenska Sjö were looking for new ways to improve and increase their digital marketing presence, in particular their Marketing Automation capabilities.  
"We needed a marketing automation tool, so we could gather the potential in the customers who visit the website and return to the website, so we can create content for different groups of customers or potential customers." 
Explains Per Nikolausson, CEO of Svenska Sjö.
 In addition to this, Svenska Sjö were looking for new ways to fully maximise their customer potential. Through the APSIS One Forms and Pages features and consent management functionalities they have been able to harness the potential of customers visiting their website and maximise their engagement through newsletter sign-ups and whitepaper downloads.
"We have white papers on the website that are quite popular that were prospects for downloading and we didn't get any email addresses in exchange, so we didn't know who was downloading the content, so in a very short time we set up a consent form and a downloading form for the white paper, so we could start to build dialogues with these potential customers." Per Nikolausson further explains.
With the help of APSIS One, Svenska Sjö have begun to see results, despite only having used the platform for a short period of time.
"The results are that we had 0 on our consent list on our website when we started, and now we have over 10,000, 13,000 maybe. We uploaded from our own database and our own consent list so we're up into 60,000 now and it is a very hassle-free way of sending out a newsletter and creating dialogues in a very straightforward way." 
elaborates Per Nikolausson. 
APSIS One provides the tools and support that allows customers the ability to use and benefit from email and SMS marketing, marketing automation, website tracking and forms and pages building. However, with so many new and exciting capabilities at our customers disposal, it is important to understand how best to start and how to fully get the most from the tools.
Onboarding with APSIS One
With every new customer to APSIS One, the first step is to undertake the onboarding process with one of our dedicated digital engagement consultants. This process allows a tailored understanding of how best to optimise APSIS One to the customers needs, requirements and expectations. A swift and complete onboarding process builds a solid foundation with every new APSIS One customer and gives them a clear understanding of how best to utilise the platform and the support available to them.
 "We take our customers by the hand from the moment of signature all the way to when they're up and running comfortably. We thoroughly enjoy working with customers such as Svenska Sjö that want to move fast, have a clear understanding of what they want to do and invest the time to get started properly" says Petra Auoja, Head of Consultancy at APSIS.
To ensure a smooth integration onto the platform for new customers the onboarding process begins with a detailed discussion between the customer and our Engagement Consultant. This is to outline what APSIS can offer, what customers can expect in terms of service and support from APSIS and APSIS One, and also what is needed from the customers to ensure full maximisation of the tools and features of APSIS One. Alongside this are more detailed discussions around the data structure and terminology used in APSIS One. 
Then follows a session in which our Engagement Consultant and the customer are able to use the program together, allowing for a detailed question and answer session and a comprehensive run through of the tools within APSIS One. This guided tour gives our customers an opportunity to see APSIS One being used firsthand, allowing them to best understand how to tailor the tools available to what they require.
It was very important to Svenska Sjö that they were able to become familiar with APSIS One and its features as quickly as possible. With support from our onboarding specialist, the process from signing the contract to completing the tailored onboarding took only a matter of a few days. 
Per Nikolausson explains:
"It was very structured, gave us a lot of confidence and made APSIS look very serious in taking the customer onboard."
"We would have a meeting on a very frequent basis, almost day-to-day, where we were sitting and learning and doing, so before we even started the training sessions we had already come a very long way. We were all very eager to get started, so we would explore the tool on our own. It helped that it was very self-explanatory even though there are a lot of complex features, but the basic stuff we could do by just exploring it."
Within a short space of time, Svenska Sjö were able to begin newsletter send outs and create dialogues with customers who were in different stages of the customer journey in a way that hadn't been possible before, freeing up time and budget to be maximised elsewhere.
Svenska Sjö's future with APSIS One
While this collaboration is still in its earliest stages, the foundations for the future have already been laid out during the onboarding process, allowing for an efficient and effective progression at each stage of Svenska Sjö's journey with APSIS One. 
The short and long term future for Svenska Sjö and APSIS One will be to integrate their own systems further with APSIS One to ensure a seamless connection between existing systems, allowing for more detailed and in-depth dialogues to be opened with new, existing and potential customers. This will also open up the opportunity for APSIS One's API feature to be used, giving them the potential to maximise existing solutions and to create and customise integrations with APSIS One.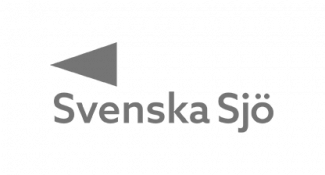 We can create marketing campaigns and dialogues around ideas that pop out before lunch and after lunch we can launch a campaign.